Updated 10/6/2023 We have Persian kittens available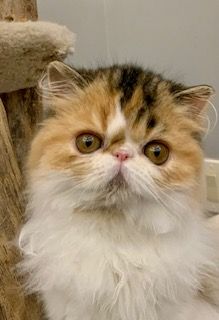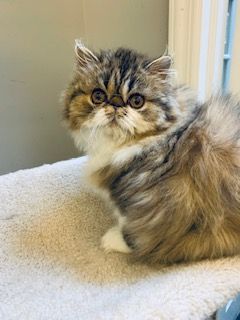 Balashah Persians is a CFA registered cattery of bi-color and solid Persian cats.   We are a small cattery located about an hour north of Kansas City.   Currently, we show 2-3 weekends each month, not only in the Midwest but across the country at CFA shows.  Our breeding program began in 2018 and we strive to keep our cattery small where we give daily attention to all our cats and kittens.  We enjoy the process of improving our lines one litter at a time, and pride ourselves in producing sweet temperaments and well-socialized Persians that exemplify the breed standard.
We got our start in 2016 showing two Persians in the Cat Fanciers Association (CFA). One of our Persians, a black solid from Boberan, achieved a National Win in Premiership for the 2017-18 season.  One of our other Persians, a bi-color Persian male from Parti Wai, was the highest scoring Persian Champion in the Midwest Region for 2016-17.  He is our foundation male in our breeding program and we have had great success in him passing along his wide open, sweet expression and beautiful eye color.   Our foundation females are from the wonderful breeders of Central Park Persians and Suavere Persians.  We couldn't be more grateful for these breeders sharing their lines with us.
Our black solid Persian, Bala, is who we named our cattery after.  He loves to show and along with achieving a National Win he was also Best Cat in Premiership in Region 6 for that same year, as well as a Grand Premier of Distinction for 2018-19 show season.  In March of 2020 we showed our first Grand Champion of our own breeding; Balashah Steel The Show (aka Stella).  We also achieved a Regional Win on our newest addition, Parti Wai Au Revoir.  We are excited to see how this boy does as an adult as he's been great fun to show as a kitten.  We have learned so much and continue to do so about nutrition, cat health and especially grooming as well as making many good friends in CFA.  From the reaction these cats get from spectators and other exhibitors, we definitely understand what makes the Persian one of the most popular cat breeds in the world! 
Thank you for visiting our site!!
Update:  6/14/2022
We take great pride in announcing our two NW for the 2021-22 CFA season!  We have the Breed Winner in the Bicolor/Calico division and 4th Best All Breed class and also the 10 Best Premier nationally.
Update:  5/28/2021
We are thrilled to announce that we have the top Kitten, Champion and Premier in CFA's Region 6 for the 2020-21 Season!
Bala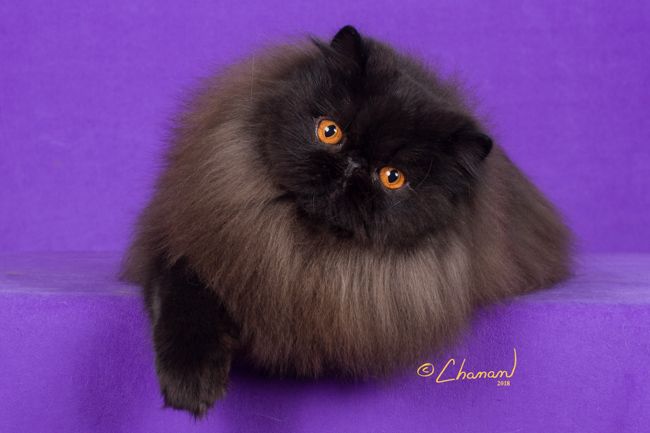 Stella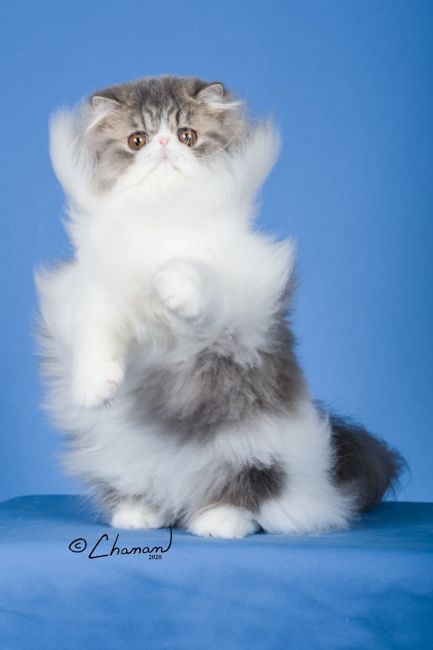 One Show Grand Champion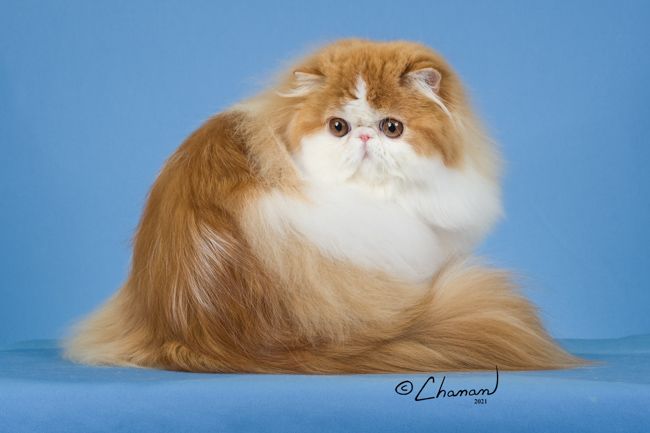 Fall Photos of our summer litters
Some of our previous litters